Summer Bistro Menu
This is our all day lunch menu for the dining room, bar or deck. Bon Appetite!
Soups, Salads

&

Appetizers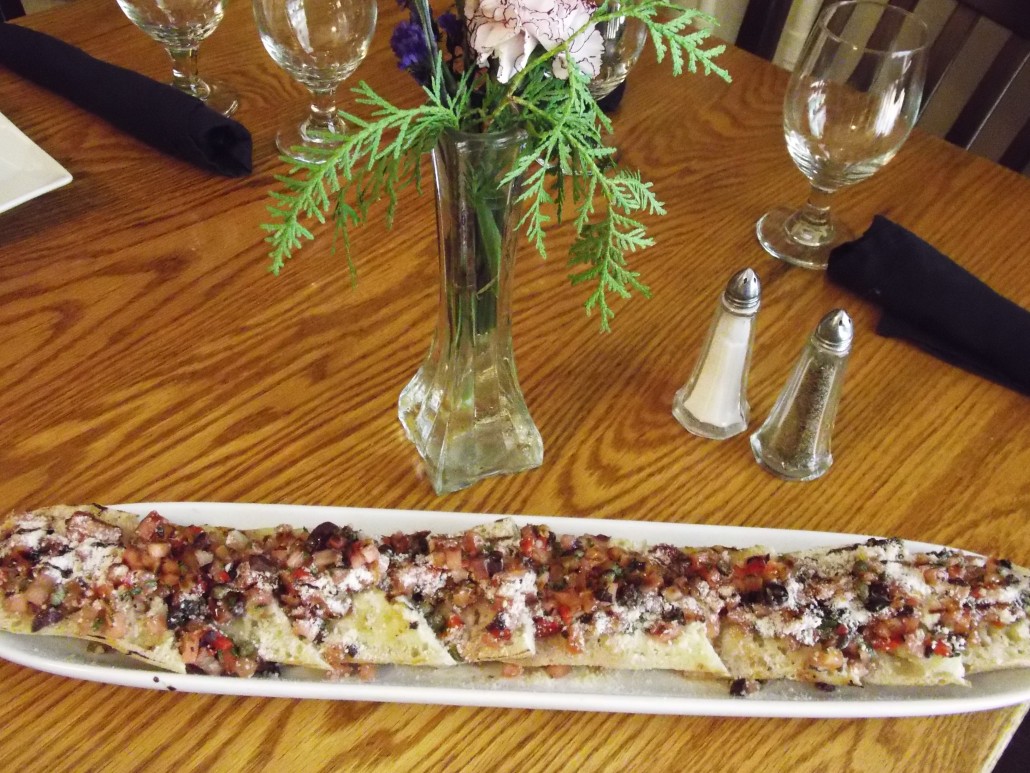 Mild, medium, hot, BURNINATOR, bbq, hot honey bbq, garlic parmesan, teriyaki, honey mustard, hot honey mustard. (10)/ $9.75 (5)/ $5.00 bleu cheese & celery $1.25


Marinated white mushrooms topped with fresh mozzarella cheese, cherry tomato and aged balsamic vinegar reduction.


Warm Lobster Crab Dip

$9.50

A creamy blend of Maine lobster, blue crab meat, artichoke and cream cheese.

Served with mini pita bread.


Peel and Eat Shrimp

$12.50

Tiger shrimp steamed in Old Bay and Stoudt's Lager with cocktail sauce.


Deep Fried Calamari, Lime Dressing, Pomme Fritt, and Remoulade Sauce. $10


French Bread Tomato Bruschetta

$9

Homemade olive tapenade, olive oil, parmesan


Half rack rib with Moonshine Bbq sauce and side of cole slaw.


Seasoned ground beef, melted cheddar & mozzarella, tomato, olives, banana peppers, guacamole, salsa & sour cream. (Sub Grilled chicken same price)


Parmesan cheese mayo & smoked jalapeno spicy mustard.


Philly Cheese Steak Egg Roll

$9.00

Deep fried Philly cheese steak egg roll served with marinara sauce.


Southwest Chicken Egg Rolls

$9.00

Spicy seasoned egg rolls stuffed with black beans, corn, roasted chicken, Monterey Jack cheese and served with a tangy smoked chipolte sauce.


– Fresh domestic mussels steamed in fennel, caramelized shallots and garlic in saffron tomato white wine broth. Served with a sourdough baguette.


Middleneck clams in white wine garlic butter.


Cheese Fries Supreme

$8.25

bacon, scallions, melted cheddar cheese, side ranch.

Baked Tomato Bisque

$4.95/ $5.75

Featured in Bon Appetite; Tomatoes, mushrooms, onions, melted provolone.


Baby Arugula, Roasted Beets, Chevre Fromage, Candied Walnut, Chopped Basil, and Green Tea Vinaigrette.


A  summer-marinated mixed 5 bean salad with red onion. mixed pepper, mesuline greens, radish and cilantro topped with tortilla strips and southwest dressing.


Fresh Fruit Salad with Grilled Chicken

$13.00

Marinated chicken breast, mixed greens, tomato, cucumber, strawberry, blueberry, pineapple & goat cheese tossed with sunflower seeds.Served with blood orange vinaigrette.


Locally grown tomatoes, cucumber, mixed pepper, red onion, Kalamata olives, Feta cheese, oregano, sea salt, tossed in our house Greek dressing. Add:  Chicken (6 oz.) $5.00   Steak (8 oz.) $8.00    Shrimp (8 oz.)$8.00     Salmon (8oz.)$8.50


Chopped Caesar Salad

$9.00

Crisp baby romaine tossed in homemade Caesar dressing, shaved imported Riggiano-Parmesiano, topped with French baguette crouton. Add:  Chicken (6 oz.) $5.00   Steak (8 oz.) $8.00    Shrimp (8 oz.)$8.00     Salmon (8oz.)$8.50


Spicy Cashew Chicken Salad

$13.50

Cucumber, roasted red pepper, spicy cashews, tangerine, dried cranberry, grilled chicken breast, honey mustard vinaigrette.


Mixed greens ,cucumber, carrot & tomato.

Tips Hoagie Beef tenderloin sauteed with mushrooms and onions in a rich Demi-glace sauce. Topped with Provolone cheese and oven toasted.


Toasted Turkey Bacon Swiss

$10

Smoked honey roasted turkey breast, Applewood bacon and Swiss cheese with L-T-O and smoked chipotle mayo on toasted artisan white bread.


Grilled Summer Veggie- Chicken

$11.50

Marinated grilled chicken breast, mixed vegetables, fresh hummus, spinach & Feta cheese with smoked chipotle aioli on toasted ciabatta bread.


Soy Beef Lettuce Wraps

$12

Asian marinated steak in iceberg lettuce "buns" topped with coleslaw and chopped spring onion.


Chicken or Beef Kabobs

$12/ $14

Marinated chicken or beef skewered with summer vegetables, served with pita bread, cucumber sauce and a side Greek salad. Chicken $12 Beef $14


Sliced honey-smoked turkey, iceberg lettuce, tomato, Swiss cheese and ranch dressing in tomato basil tortilla.

Marinated chicken breast with Tandoori spices, served with lettuce, tomato, onion on open-faced thin pita bread with Tahini dressing


An open faced crab melt on English Muffin with tomato and Swiss, a small caesar salad and cup of tomato bisque.


Good Grilled Cheese & Tomato Bisque Soup Combo

$8 / $11

Roasted yellow tomato, Manchego cheese (Spain), cheddar, smoked Gouda, grilled multigrain and a cup of soup! $11 *Sandwich only: $8


Pressed Cuban Sandwich

$10

Slow-roasted pork, ham, pepper jack cheese, pickles, mustard and sautéed Vidalia onion with chipotle aioli on grilled ciabatta bread.


Chicken tenders, mild sauce, lettuce, tomato, bleu cheese dressing


Our lump crab cake, mixed greens, tomato, toasted Kaiser roll


Mini crab cakes on open-faced English muffin with grilled tomato & melted Swiss.


Lamb Gyro or Grilled Chicken Gyro

$9.50

Traditional gyro meat, tomato wedges, red onion,Tzatziki cucumber yogurt sauce, grilled Naan flat bread, French fries.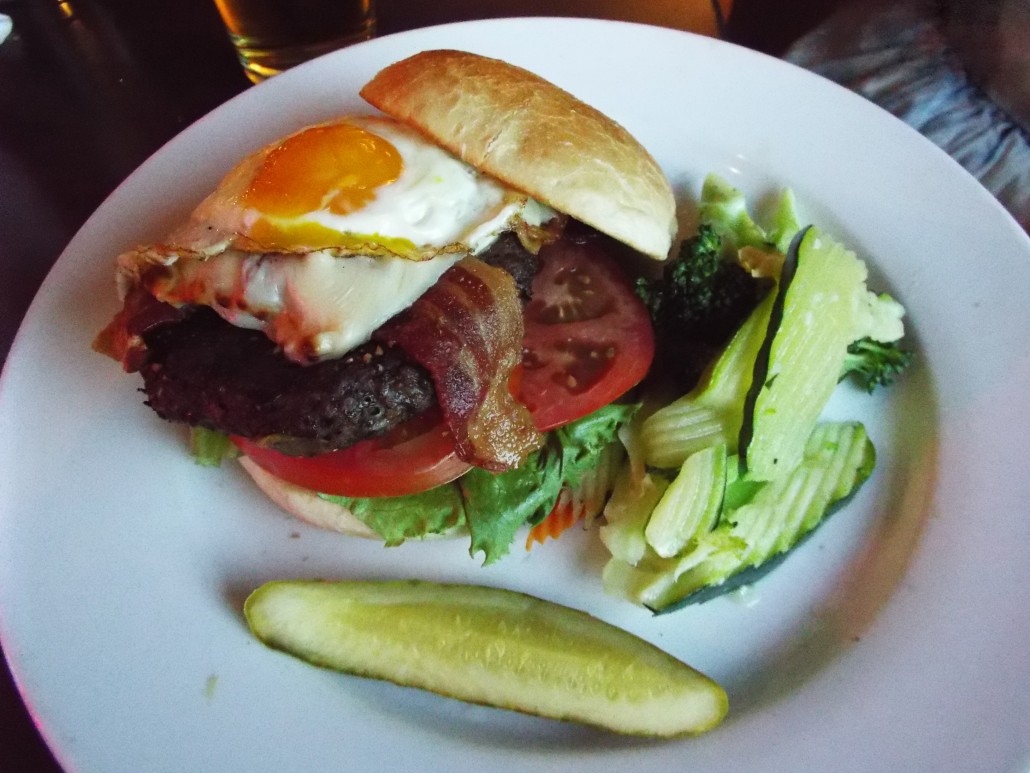 Smoked bacon, fried egg, American cheese, lettuce, tomato, mayo.


Smokey chipolte bbq sauce, cheddar cheese, hickory smoked bacon, onion rings.


Blue Cheese Bacon Burger

$10.50

1/2 lb burger with bacon-cheddar cheese fries on top.


8oz fresh ground chuck, grilled Kaiser roll, L-T-O.  Add: cheese .75 or bacon $1.25

Avocado Chicken Sandwich

$11.00

Grilled chicken breast topped with avocado, fresh mozzarella and basil pesto on a toasted rustic baguette


Grilled Summer Veggie- Chicken

$11.50

Marinated grilled chicken breast, mixed vegetables, fresh hummus, spinach & Feta cheese with smoked chipotle aioli on toasted ciabatta bread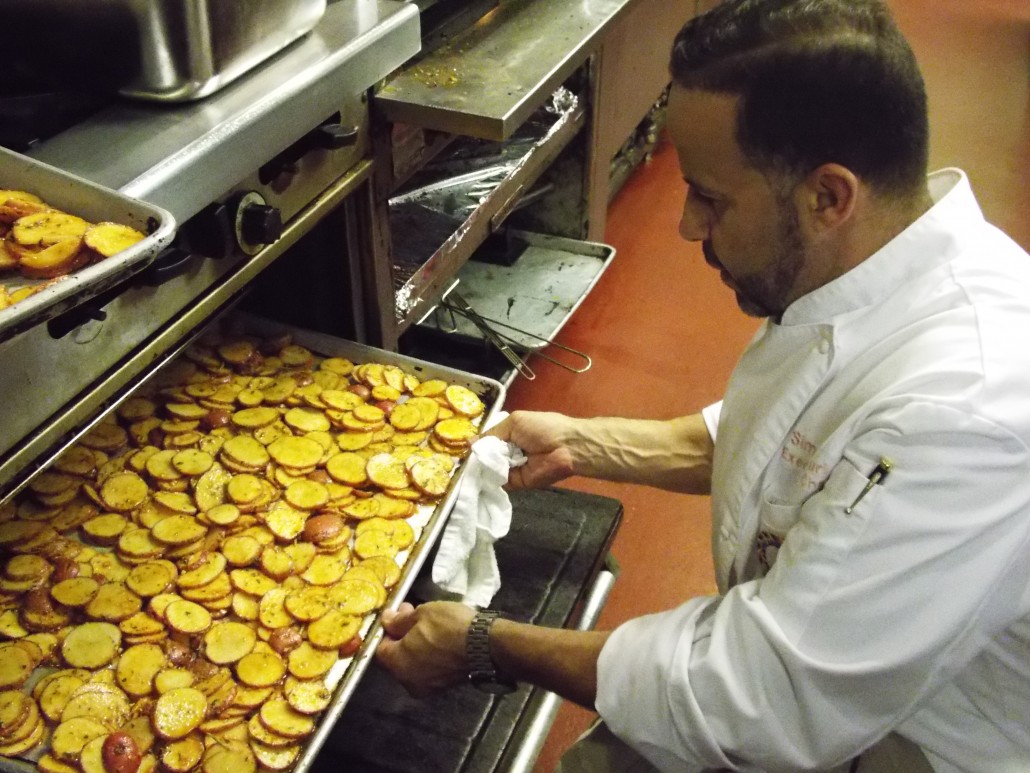 Jumbo Lump Crab Cakes w/ FF

$24

With creamy Remoulade sauce. $24 twin/ $16 single


Big Beer Battered Fish Fry w/ FF

$12

Large, flaky Icelandic Cod filet


Grilled Chicken Breast w/ ff

$9

(cajun, bbq, teryaki, or plain).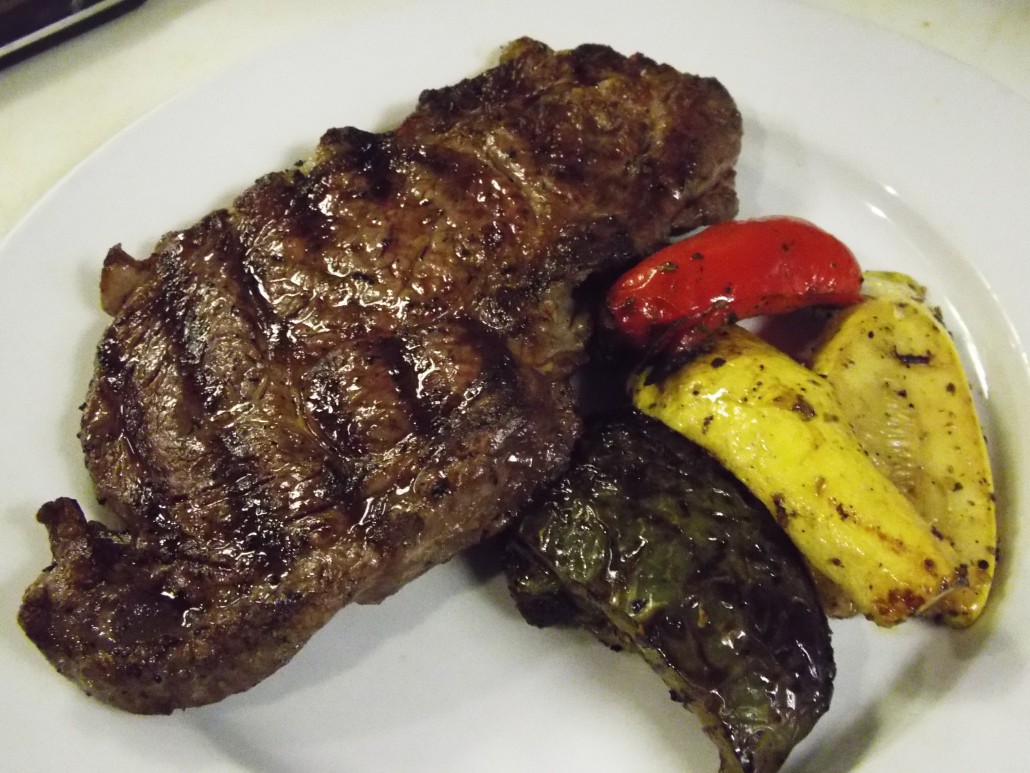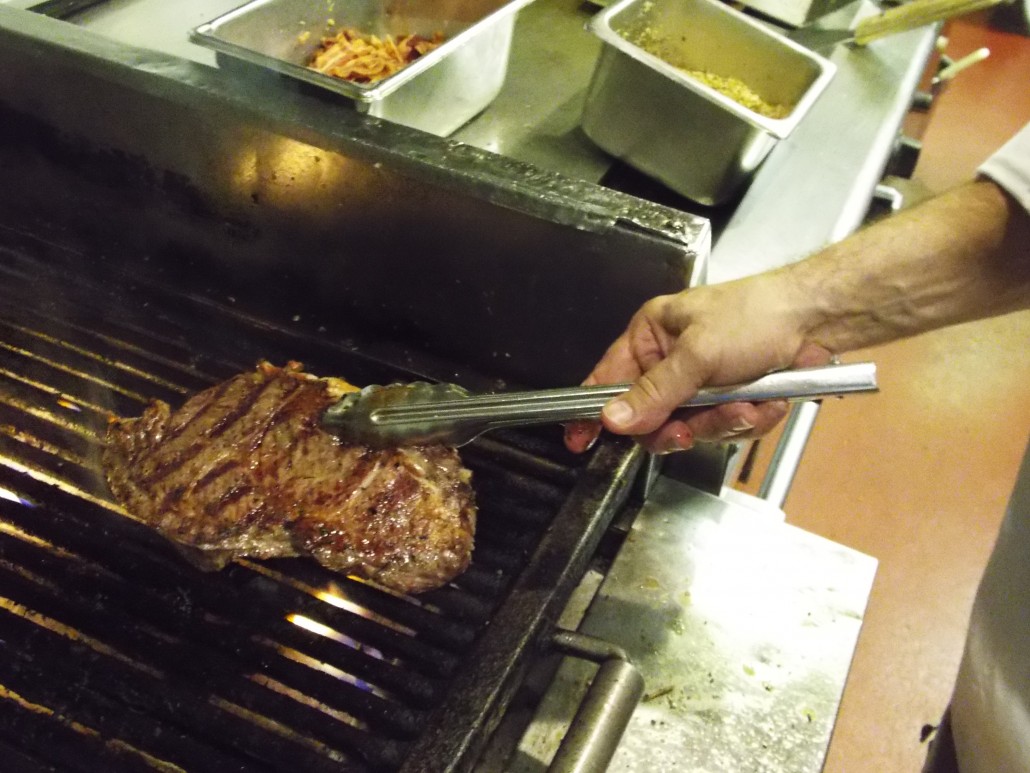 Full rack of baby back ribs smothered in house recipe Moonshine BBQ sauce. Served

with 5 cheese mac n' cheese and coleslaw. $22


New York Strip Steak w/ff

$22

Hand-carved 14oz. strip cooked to perfection with peppercorn sauce or plain.


Grilled Steak Oscar w/ FF

$19

Open-flame grilled steak medallions, lump crab meat, creamy lobster sauce.